EXGB makes a welcome return to the Wheeldon Off-Road Centre in Devon this weekend 25th & 26th February for the 3rd and 4th rounds of the 2022/2023 British Indoor Electric X Championship.
Last time round PCR-E Performance Factory Sur-Ron racer Sam Winterburn went unbeaten in the Adult Open class and in both Super Finals and is being joined by his team mate Chloe Richardson who will be keen to get on the box on her debut riding the brand new Sur-Ron Ultra Bee which will be making its competitive debut in the UK.
There will be tough opposition this time round from Ben Clayton who has great form around the Wheeldon circuit and who before machine problems forced him out of rounds 1 and 2 looked superfast.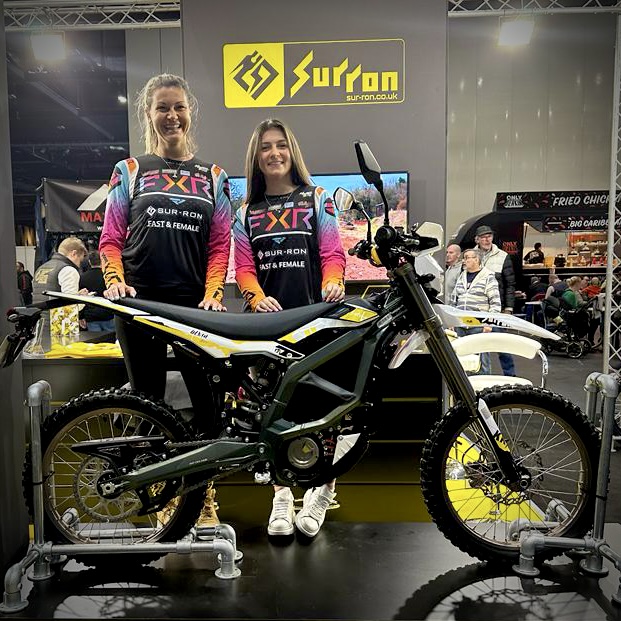 Beanie Reece rode the Pohlbock machine at the first two rounds but has now joined forces with former World Jet Ski Champion Anya Colley in a new Sur-Ron UK team who will have their eyes on getting on the podium.
Robert Kendyrna will be back and looking to consolidate his second place in the standings with the series ending in the Adult classes on Sunday.
Talaria UK racer Isaac Ash will be keen to continue on from his round 2 victory in the Stock Mod class while Alfie Calvert who was unstoppable in the Stock class at the opening rounds will be looking to claim the title this weekend.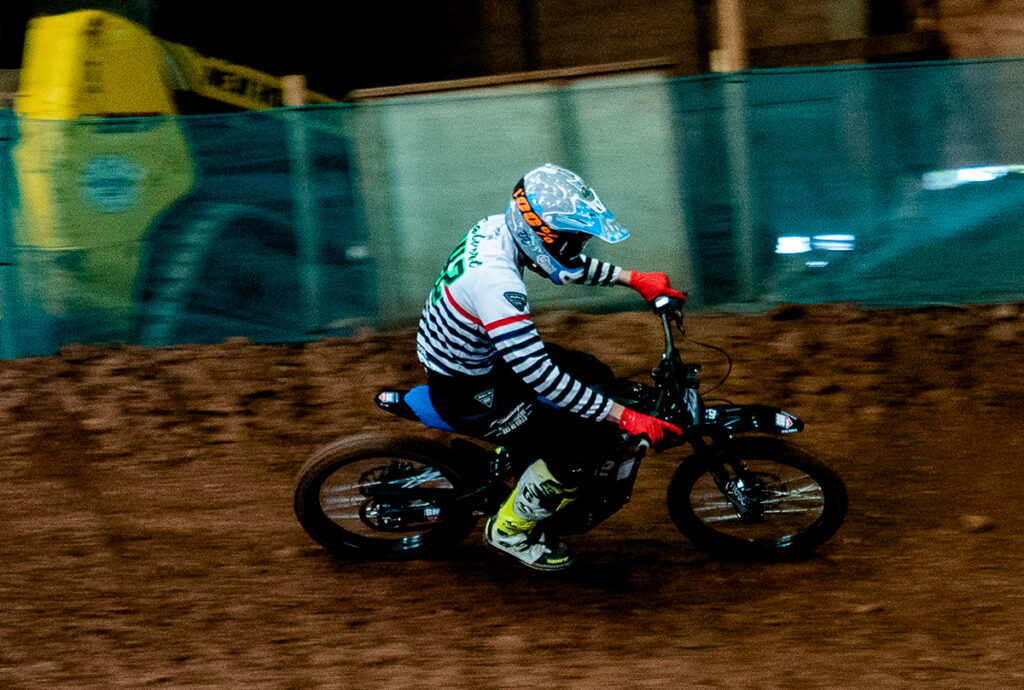 The Youth EXGB classes will be going to SX Worx, Sheffield on the 25th March so these rounds will be a chance for the title challengers to either extend their lead or to close in the gap this weekend at Wheeldon.
The Auto-E class has a double line up this time round and series leader Rougue Lewis will be gunning to repeat his maximum race win feat from November and keep title contenders Albie Wood and Teddy Moore at bay as well as a whole host of new riders will be keen to take the top spot.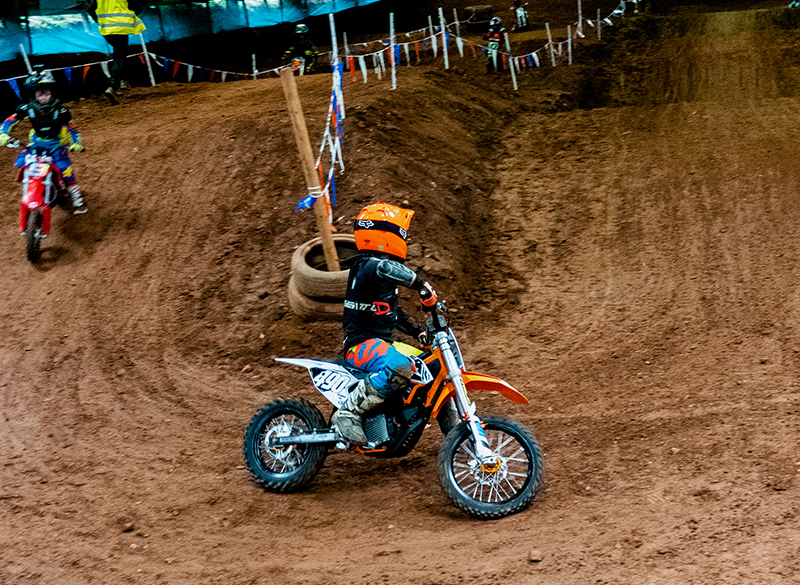 Another class to double in size this weekend is the Mini-E. Joint series leader Levison Usher isn't in the line up so Blue Bishop will be keen to put the hammer down and stamp his authority on the series but he has Ethan Kentch, Dexter Bowers and fresh batch of hopefuls looking to make their mark on the series.
The Oset 12.5 class saw Austin Roberts in epic form back in November but Ellis Gaines will have his eyes on the prize too after a good performance at round two where he finished second.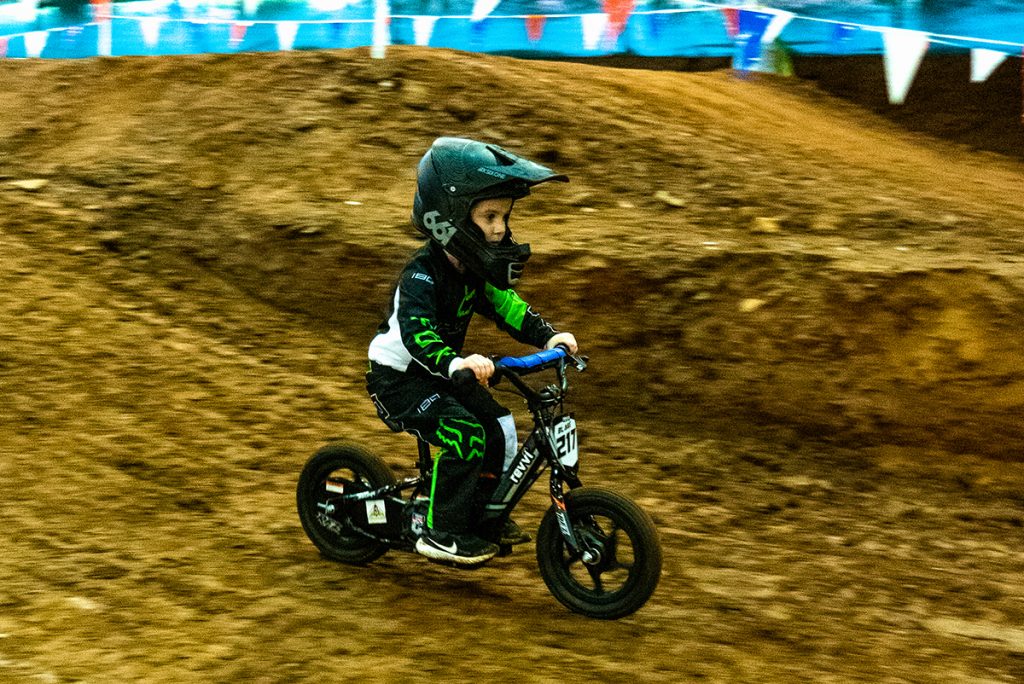 Alongside the EXGB classes, the event also incorporates the Revvi South West All Stars for Electric Balance Bike racers from three years up, where alongside Revvi classes there are also Open classes for riders on Stacyc, Amped, KTM and other brands of bike.
Keep up to date on the EXGB social media throughout the weekend for updates.
For further info on the series go to www.exgb.co.uk