The hallowed stubble fields of Kimpton once again played host to the seventh round of the 2023 TBEC Enduro championship. The club was fortunate to secure the popular Hertfordshire venue, a favourite with riders and spectators alike, for a further successive year, and the TBEC team made themselves ultra-busy in the run-up constructing a new course.
The vast fields of stubble overlying sharp flint substrate, were expertly interwoven into moderately dense woodland containing tree-trunk hurdles, whoops, with rolling hills and descents. Although the course was baked bone dry, the soil 'marbles' and shifting straw provided plenty of entertainment for competitors and spectators alike.
Run as two separate 2 hour hare-and-hound races, the morning session got underway at 10.30am prompt under a bright and warming sun. Abbotsley winner Dan Smith #8 took the initiative to lead off row Zero, followed by most of the remainder of Elite riders. All except for, that is, Toby Bailey! The reigning champion had elected to start one minute behind on Row 1 along with top E2 rider Paul Hanks. The latter led the row off on his Husqvarna #27 with Bailey following several machines behind him on his #1 XC300 KTM. Both these top-rankers then began to carve into the advantage of the lead group with Bailey on lap 5 setting fastest lap of the day, recording a blistering 17:52 as he scorched around the bone-dry course. His fast lappery allowed him to haul in and pass Smith, after which he gradually stretched his lead to end the 6 lap morning enduro with a very convincing win. On corrected time Bailey had finished two minutes and thirty three seconds ahead of Smith with fellow Elite rider, Ryan Crisp, slotting his Fantic #170 into a good third place.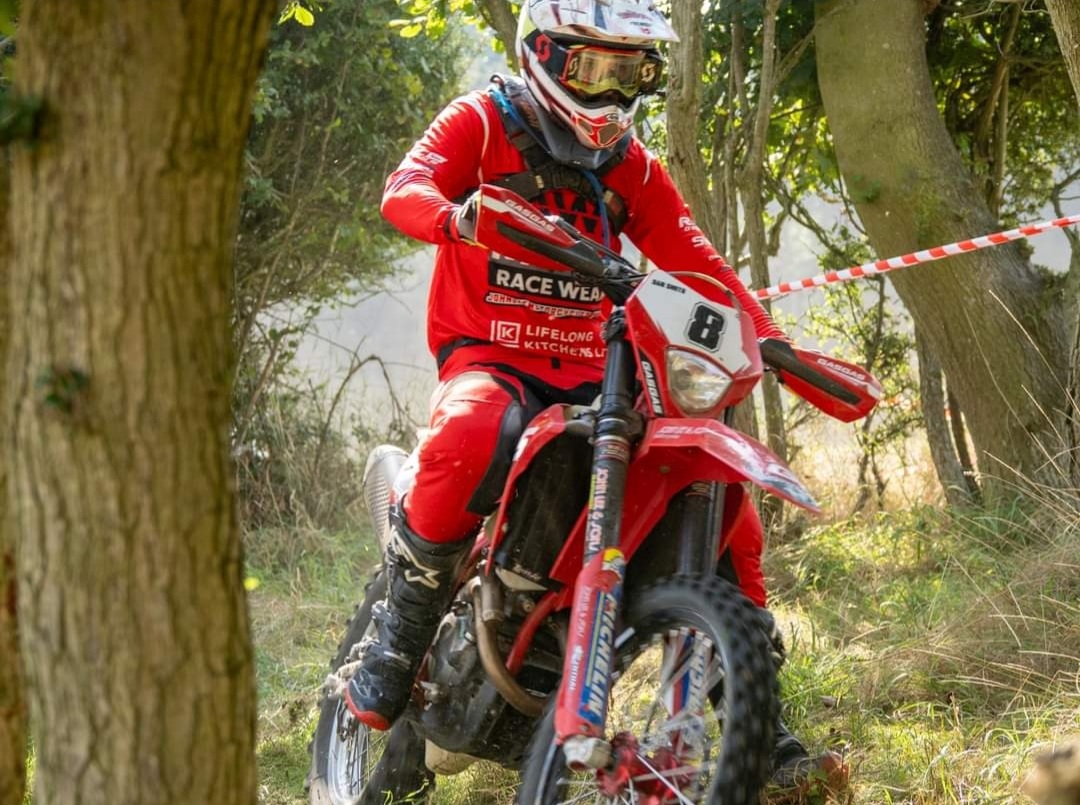 With the ambient temperature nudging 31⁰, the afternoon enduro got under way sharply at 1.30pm, but this time in reverse direction. Once again, Dan Smith set the initial pace and led the Elite riders off, anxious to make a fast getaway. From Row 1 Hanks stormed off with Bailey directly tucked in behind him, but soon after the start Hanks took a tumble. This allowed Bailey through to take up the chase. Smith, it would seem, was unaware that Bailey was carving his way through the field, but he would find out soon enough! Before the end of the lap, the Cheltenham Flyer had caught and overhauled his main rival to lead the entire field by at least one minute. He maintained his lead for the following five laps, stretching it out to more than two minutes and in doing so won the afternoon session also. Smith had put up a valiant effort for sure, but it wasn't enough to stop the marauding Bailey who took the overall enduro win by 5 minutes 18 secs from runner-up Smith.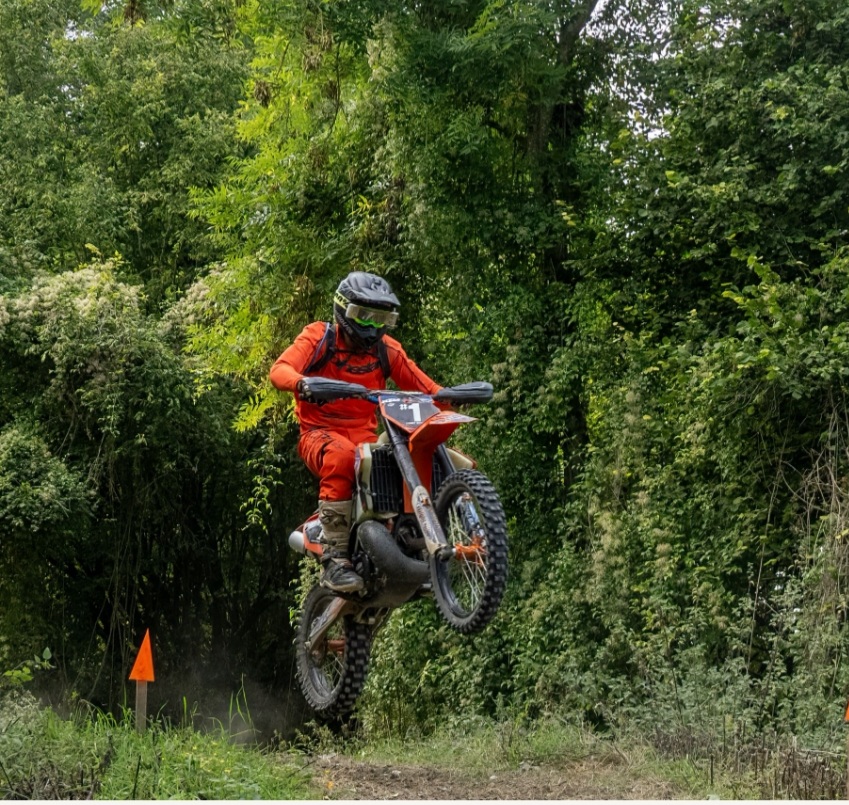 Several minutes behind the lead duo, Ryan Crisp slotted his Fantic #170 into a fine third spot. Young Josh Watson #80 showed his emerging talent, not only by coming out top in the Under 21 class but by finishing an amazing 4th overall – one to look out for in the future for sure! His main rival, Joe Jefferies #29, finished just behind him in the class. The Vets group was dominated by the Beta of Warren Burbage #474, who finished more than four minutes ahead of Gaz West #414. Rhyan Leighton #501 screamed his little Husky 150 to head up the E1 group, finishing 10 minutes in front of class runner-up #49 Aaron Keeble, while in the E2 group Gary Curtis, Husky #262 headed off the KTM efforts of Ryan Brown #19 but also scored a great 5th overall. In the E3 class it was John Paul Bowering on his #94 Beta who fended off the challenge of #20 Matt Willis' Husqvarna. Tommy Batts #22 did the business in the Legends class, completing 12 laps against the 10 of his nearest rival Graham Coker #246 GasGas. The SV class saw Keith Townsend at the top on his #302 KTM completing 10 laps with Sean Macdonald #299 close behind. Simon Densham #32 just managed to nick the Trail class honours from the #64 Beta of Emily Davey.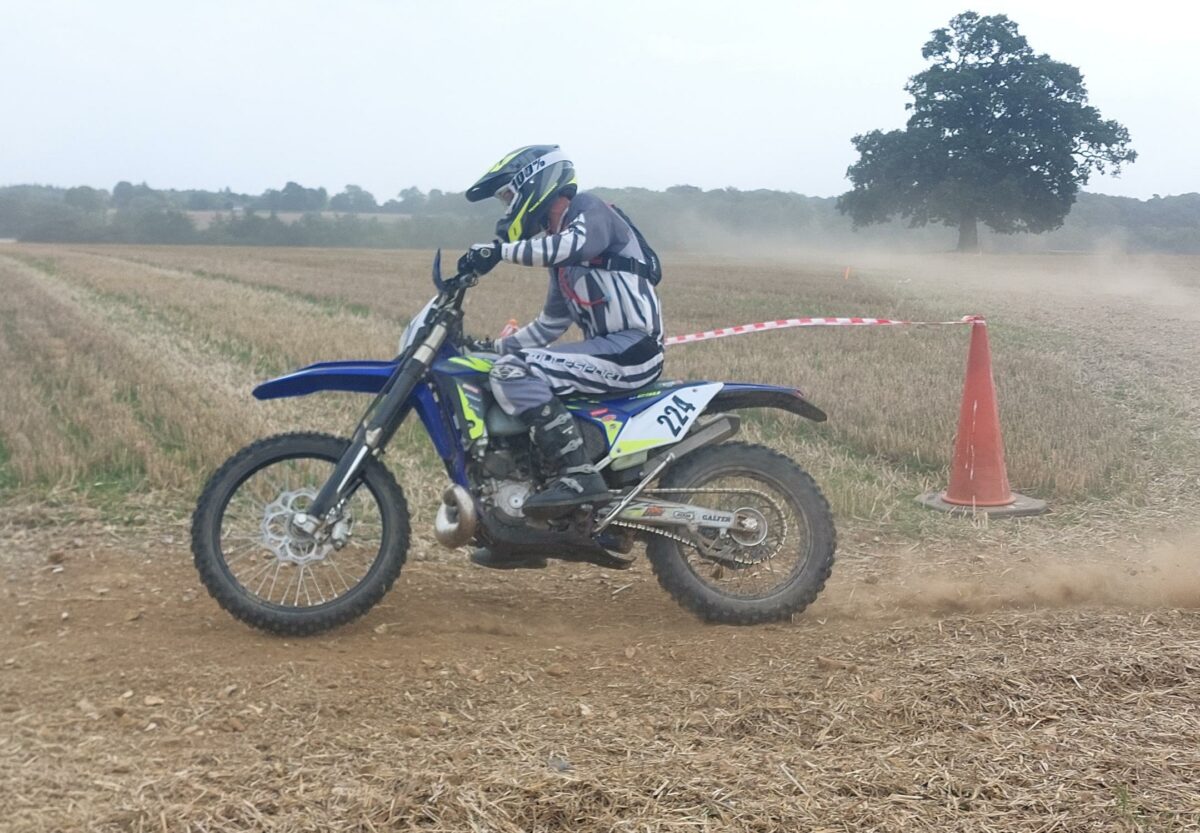 Hot and dusty it may have been, but there's no doubt that Kimpton was enjoyed by all, and the TBEC team had laid on a first class event once again! With six wins out of seven, Toby Bailey had dominated Kimpton in a way that is now becoming familiar, but the question is this. Can Dan Smith or any of the others deny him from gaining his second TBEC Championship on the trot?
The circus moves to Weedon in Northants on 8th October. Make a date! See ya – RA.
Race Report by Roger Allen – Images courtesy of Roger Allen and Geoff Murphy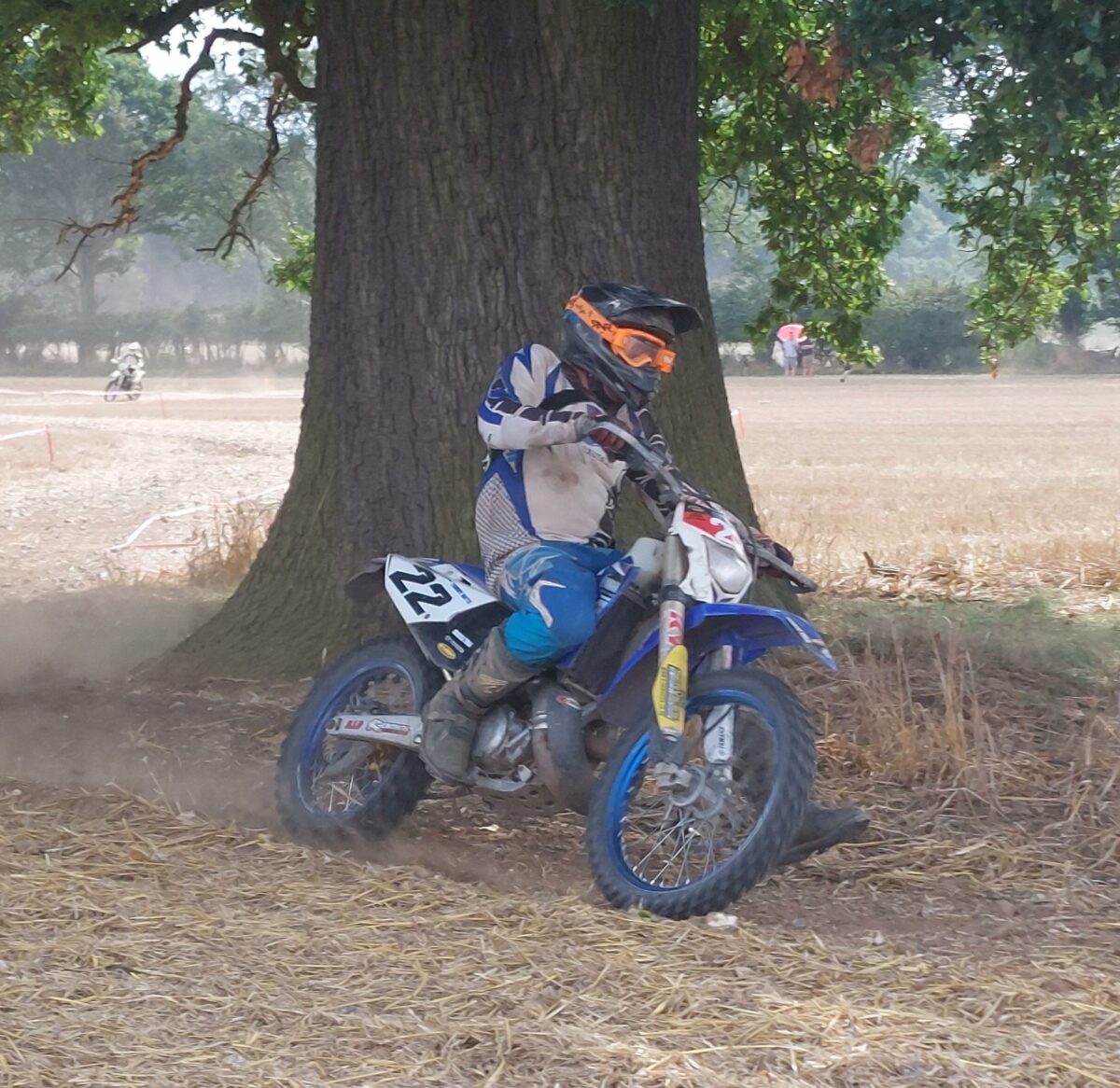 Results